Didn't seem much businer than usual recently, but I sure seemed to have got a lot done.
I finally got the Japanese toolbox completed! Well, at least as far as I am going to take it, I could build a tray to go inside it, but for now I will leave it, which means it will probably never get done.
The last step after applying the finish was to pin the battens to the lid, just to be sure they don't loosen over time, even though they are dovetailed in place as well. I used ebony for these last two pins, it was a pleasure to work with.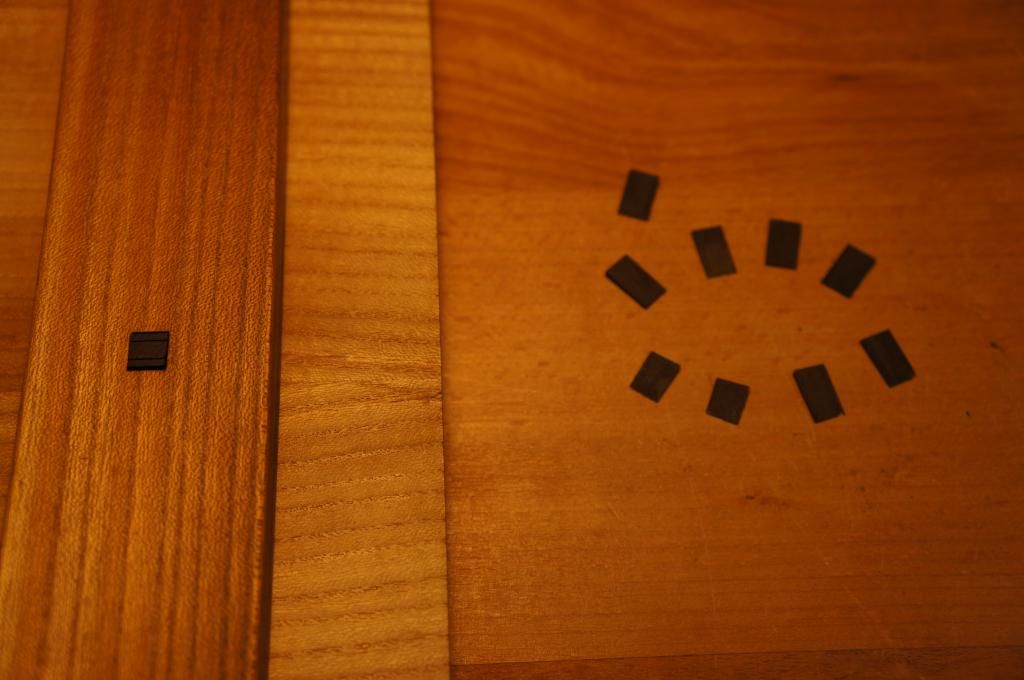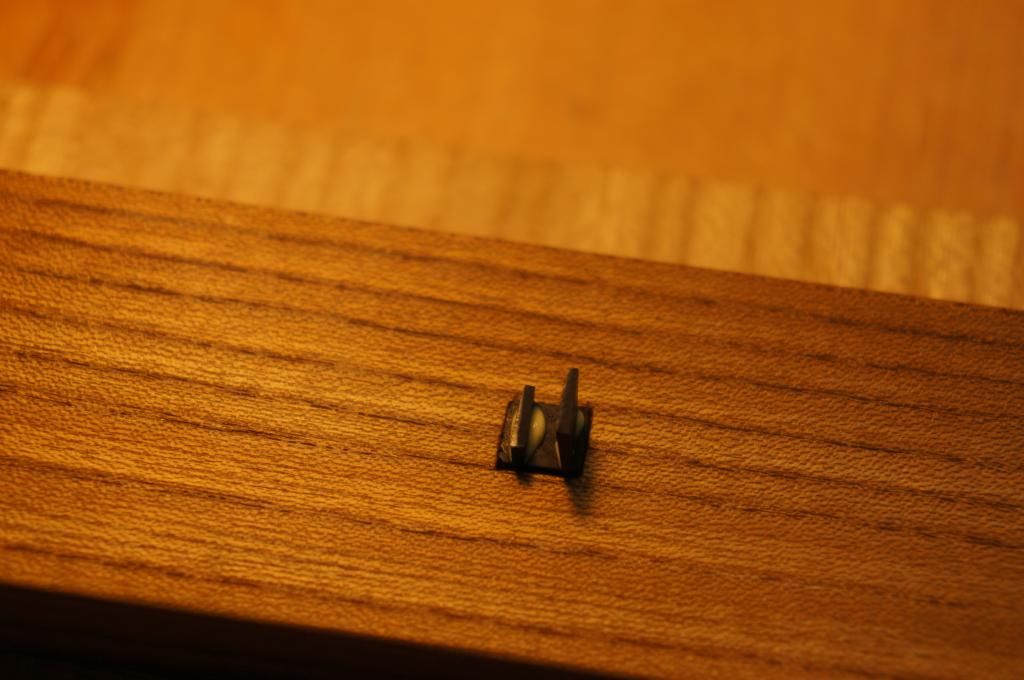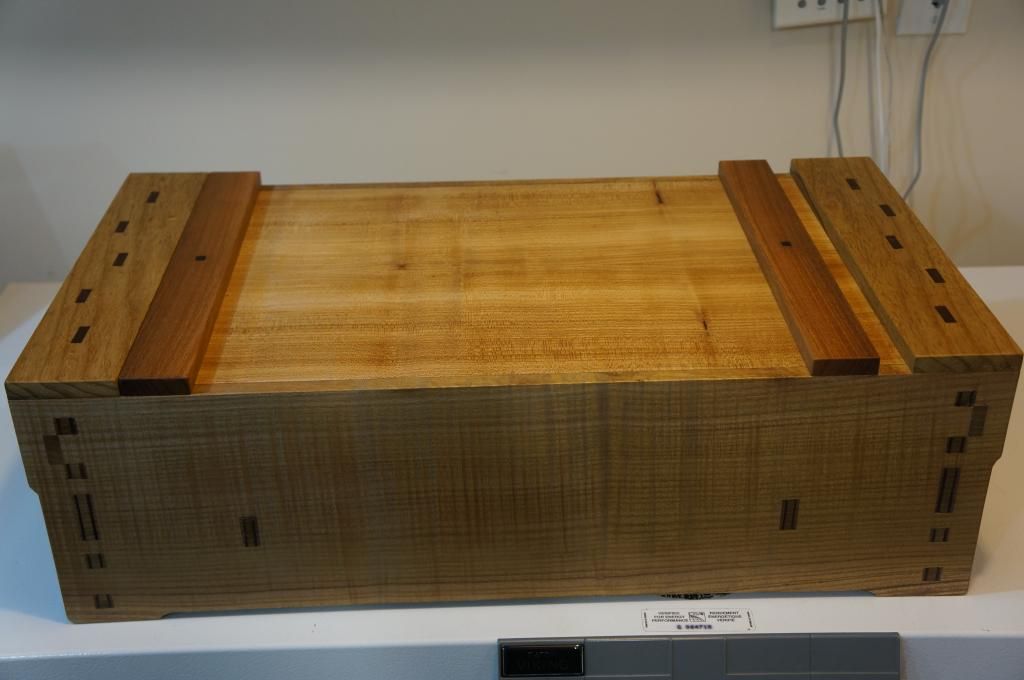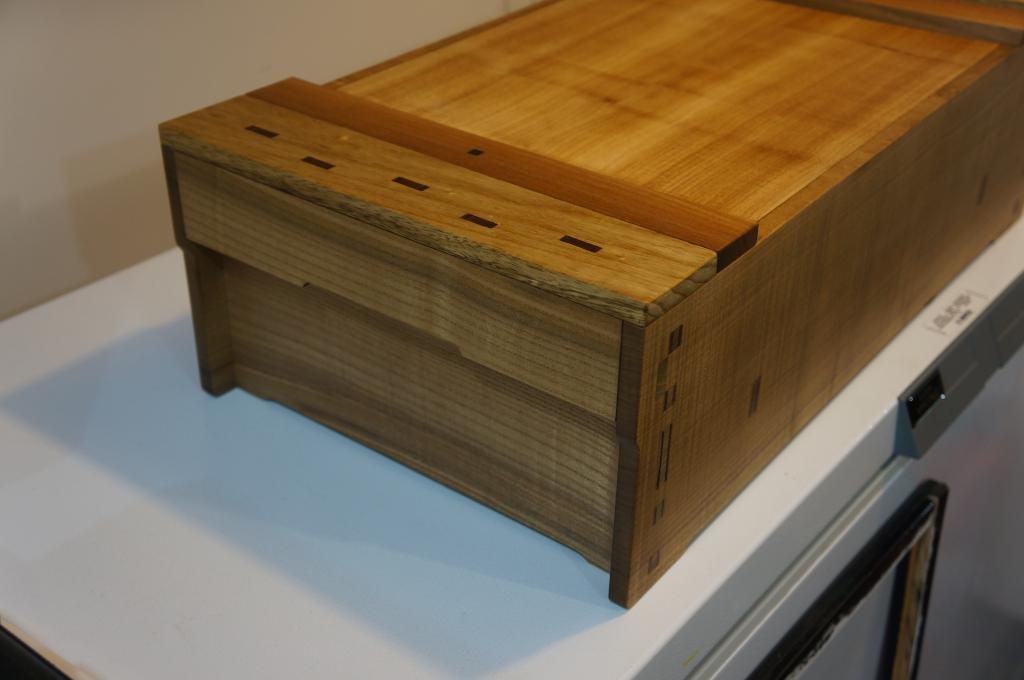 The box looks great from 10 feet, but close inspection reveals a number of workmanship issues on the through mortices which are disappointing for me. I got better at these mortices as I went along, but I should have done some practice ones first to get the technique right.
It turned out to be a more complex project than I had anticipated, I did learn a bunch of new things while doing it, and it was great to make something out of the wood that I had milled and dried myself. So I am definitely glad that I did it. I can see myself using the wedged through mortice technique in other projects. Special thanks to Chris at the carpentryway.com for all his great help, this was a project that he designed and set up and a number of us built it under his tutelage at our own pace via his online study group.
Looking ahead, I think I will turn my attention to a couple of machine restorations, and to making some improvements to my shop and dust collection. I have a really old 6" made in Canada jointer that I took apart and repainted a while ago, so it is time for it to go back together. And a 15" made in Canada bandsaw that needs not too much work to get it running again. And the big 30" made in Scotland bandsaw that I really want to rebuild!!
Continental 6" Jointer Painted and Ready for Reassembly
The neighbour's garage lease is coming up at the end of January, so I need to start thinking about that again. Hopefully the owners will go for another year or two. I will find out shortly I guess.
I took some of my wood down to a local senior's workshop to give to them. I was disappointed that they did not really want much. Their shop was stuffed full of little scraps of wood, long skinny cutoffs and other junk that should be thrown out. Then they would have room for all the great slabs I was going to give them!
Emptied the kiln out of the previous load of cherry, horse chestnut, elm, maple and lesser amounts of other stuff. It was all pretty awesome except the horse chestnut which did not dry fast enough during the initial air drying and wound up full of moldy streaks. Most of it I will throw out, it's a pretty pale and bland wood anyways, but still a waste. The cherry are beautiful but short pieces that are from the top of a truck that had flowering cherry stalks grafted onto it. I gave several to a friend who is a turner, I think he can get 18" platters out of a couple of them!
Loaded the kiln up with my last old growth yellow cedar. Five gorgeous 2 1/2" thick slabs 8' long and about 12" - 16" or so wide, plus some smaller chunks. After this batch, I have one more to do and I will have kilned all my wood which has been air dried two years.
Here is the cedar as I was milling it up a couple years ago.
And, I went milling at the beach the other day. Cherry and maple. The maple was FULL of nails, no kidding there must have been a dozen in this log. I have some major chain work ahead of me to repair all that.
The cherry was wonderful though, I got 5 planks 3 inches thick, 2 feet wide and about 5 feet long. Had some crazy burl inside it, not too much mineral staining.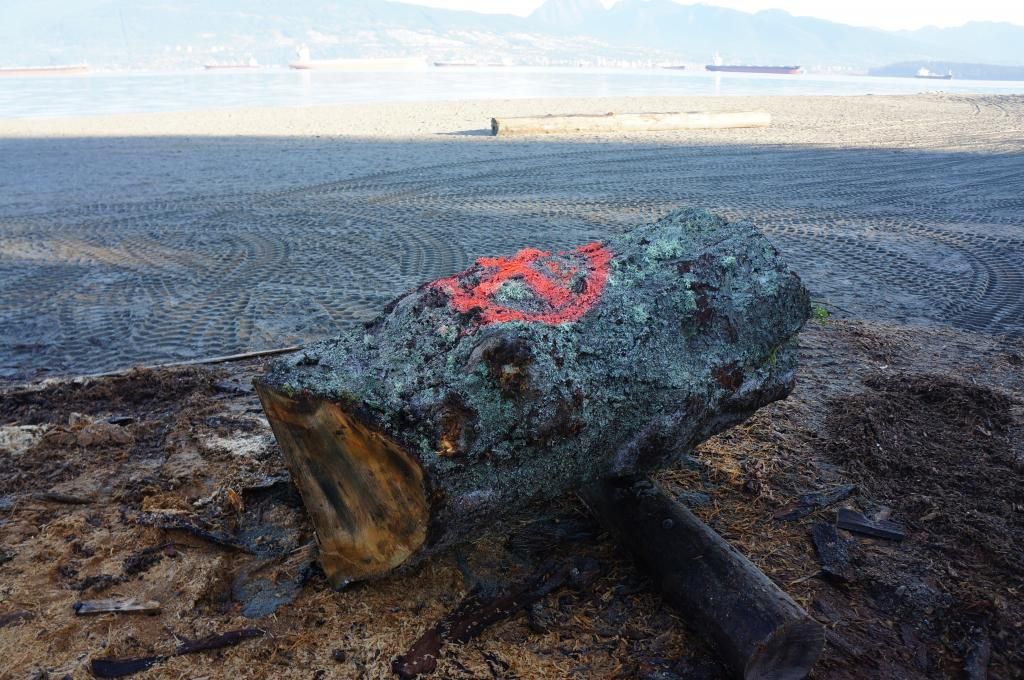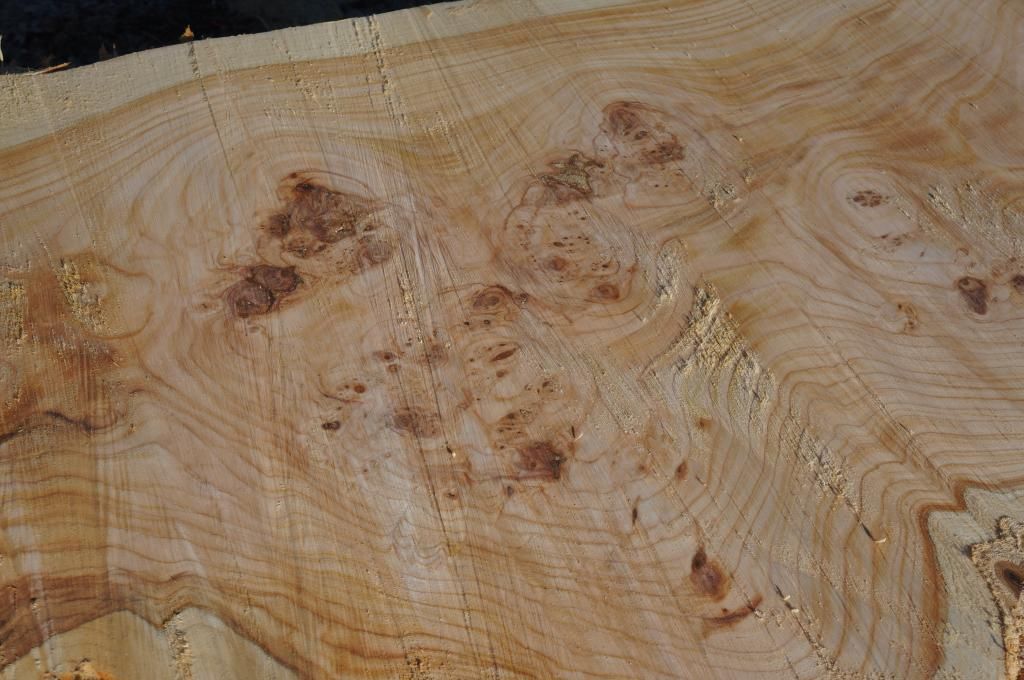 And to boot it was a gorgeous day!